The Voice Arts® Awards is a global competition celebrating some of the world's most brilliant media, where the voice is a key creative element. Voice Actors, Creative Directors, Producers, Marketing Executives, Copywriters, Audio Engineers, Casting Directors and Spoken Word Artists all have a voice, and all will shine via 90  distinct categories English and Spanish, and other international languages. Award winners will be announced on Sunday, December 6, 2020 at the Voice Arts® Awards Gala. Due to COVID-19 precautions, which are still in place by Federal, State and local governments, it has been determined that the annual Voice Arts® Awards Gala will be live streamed (without an audience). Winners and Nominees will be announced, and winning works will be made available for online screening.
In the meantime,  SOVAS is accepting works in all categories. Submit your best work. Then, join us online in celebration of friends, colleagues and special honorees.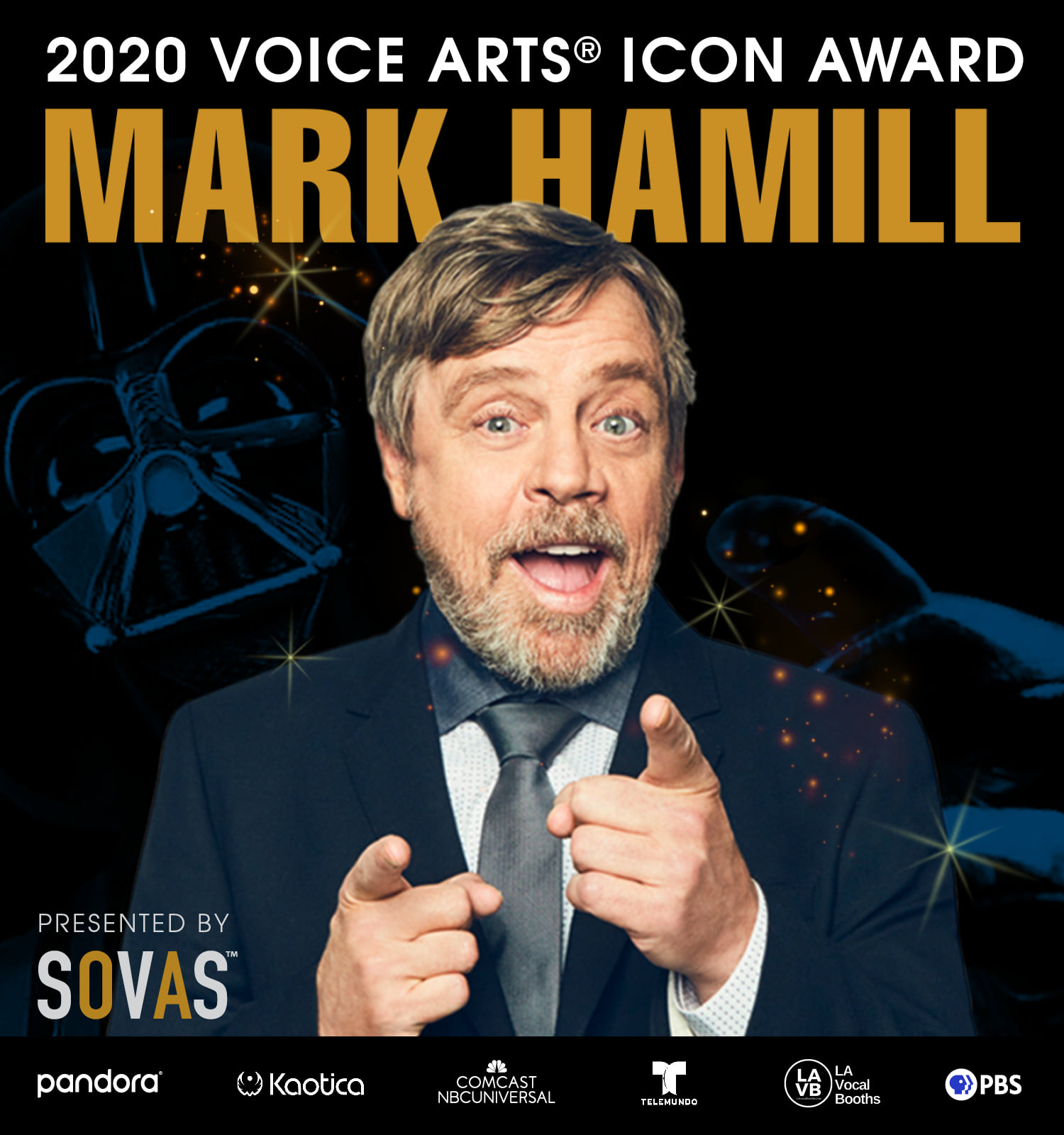 Voice Arts® Awards Gala

Sunday, November 17, 2019
Warner Bros. Studio, Burbank, CA
Join us for the 6th Annual Voice Arts® Awards, where the world of voice acting is honored and celebrated. Celebrate some of our biggest stars and emerging talent who are forging the highest levels of creative achievement in art, entertainment and marketing. Step in front the dazzling lights and cameras on the red carpet. Meet and mingle with friends and new acquaintances.  Enjoy the gourmet delights and decadent cocktails from Warner Bros. Catering. Then, sit on the edge of your seat as the nominees await the opening of the golden envelopes to see who takes home the coveted awards. This is voice acting's biggest night. Be in the room when it happens.