Whatever happened to 'The Man With the Golden Voice?'
By Carmen Ribecca and Nicki Swift Originally published by Nickiswift.com
---
For a brief moment in 2011, Ted Williams captivated America as "The Man With the Golden Voice." After a video featuring the once-homeless man's smooth, radio-friendly voice quickly went viral online, people just couldn't get enough of him. Williams soon gained fame as more and more reports popped up about him, forming a real-life rags-to-riches story as Williams went on to say goodbye to the streets and hello to some seriously profitable gigs. Unfortunately, however, his rise to the top wasn't without some major steps backwards, as the former drug-addicted Ohio resident had some trouble managing his newfound celebrity status.
So, just what happened to Williams after his life story went viral? From charity work and high-profile interviews to shady colleagues and business deals gone horribly wrong, a lot has happened to Williams since he gained nationwide recognition. Read on to find out exactly what went down following Williams' big break.
The 'golden voice' goes viral

Let's recap: Williams' overnight fame dates back to this video, posted by The Columbus Dispatch in 2011. At the time, Williams was homeless and asking for help on the streets of Ohio, aided by a sign that read "I have a God-given gift of voice."
His remarkable sound went viral. A $375,000 book deal and offers from Kraft Macaroni & Cheese, MSNBC, the Cleveland Cavaliers, and many other opportunities soon followed. Williams, whose former radio career was sidelined by years of addiction to drugs and alcohol, had suddenly been given a second chance at life. And yet, that renewed success proved fragile.
Williams struggled to stay sober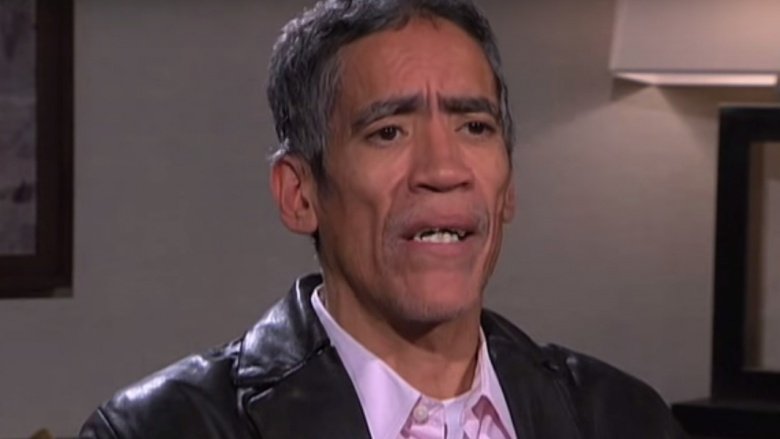 About a week after he became famous, Williams admitting to talk show host Dr. Phil McGraw that he was still drinking and agreed to enter a treatment facility. A spokesperson for The Dr. Phil Show claimed Williams' decision was fueled in part by a physical altercation with one of his daughters, reported CNN. Williams lasted just 12 days in the facility before leaving voluntarily.
About four months later, Williams returned to rehab, committing to a 90-day program. After entering treatment, the Cleveland Cavaliers opted not to pursue a working relationship with him, and the book deal and other gigs were also put on hold. After completing the treatment program, Williams apologized to Dr. Phil for lying about numerous things, including his sobriety.
Williams finally releases his book

Williams appeared on the Today show in May 2012 to discuss the release of his book, A Golden Voice: How Faith, Hard Work, and Humility Brought Me from the Streets to Salvation. The memoir revealed some startling information, including that Williams was a delinquent parent and had even played "a role in prostituting his girlfriend so he could get money for drugs."
Williams also discussed his long battle with sobriety, telling Today show anchor Matt Lauer that he traded hard drugs for alcohol when he went to Hollywood because he thought, "Nobody would know. Everybody would know Ted was on crack, but they wouldn't know that Ted was drinking."
Despite his struggles, Williams said he was maintaining his sobriety and had surrounded himself with better people this time around, including a new lawyer. "[I take it] one day at a time," he said.
"I own nothing." 
In October 2014, nearly four years after his life-changing video, The Columbus Dispatch sat down with Williams for a lengthy interview, during which Williams revealed that he had been struggling to make ends meet, despite maintaining his deal with Kraft Macaroni & Cheese, landing a six-figure book deal, and securing other radio and voiceover gigs.
"Financially, I'm a little under the weather," he said. "A lot of things that I signed early on, in 2011, [I] probably shouldn't have signed. A lot of people that were involved in my life then shouldn't have been."
Williams, who in 2013 narrated the documentary Houseless, went on to admit he didn't even own a single piece of furniture. "I own nothing. I don't even have a car right now." His dreams for the future included buying an automobile, obtaining a driver's license, and getting a place of his own.
On the bright side: Williams confirmed he was still sober.
Williams for president?
Of all the wild stories to come out of Williams' rise to fame, none was as surprising as the time he announced he would be running for president of the United States. According to USA Today, Williams made the announcement in June 2015 while appearing on Scott Spears' Now radio program on WWGH-FM in Marion, Ohio.
"I was created to create change," he said. "I want to do it big. Looking at all the other people running, I said why not change things on the highest level."
Far-fetched? Maybe. However, Williams, who in recent years has done a lot of motivational speaking, cited Republican candidate Donald Trump as one of his reasons for entering the ring. According to USA Today, Williams put it simply: "If he can do it, I can do it." Alas, his bid for the White House concluded by the end of that summer. He told NBC News,
"I wanted to focus on other things. I wanted to inspire and encourage."
---
He claimed his ex-manager tried to rope him into a drug ring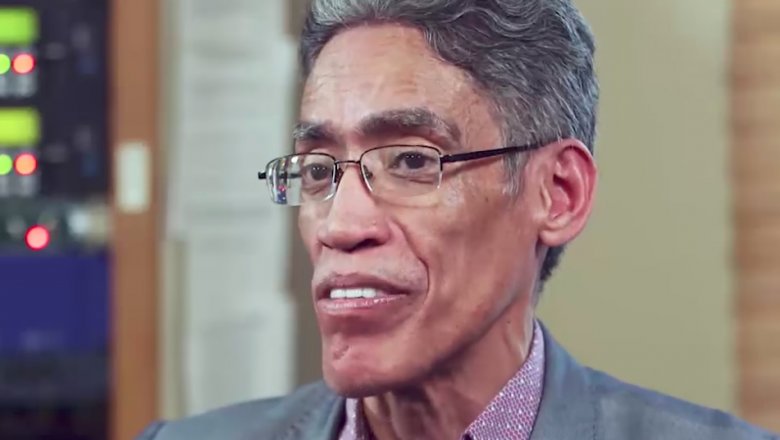 In what could have been the destruction of his comeback, Williams alleged that his ex-manager, Alfred Battle, tried to lure him into participating in a heroin smuggling scheme. According to the Daily Mail, Battle was arrested on July 21, 2016 at Newark Airport "carrying 18 pounds of heroin, with an estimated value of $512,000," after arriving on a flight from Addis Ababa, Ethiopia.
Williams told the Daily Mail that Battle asked him to tag along to Africa, promising that he would be "treated like a king," and "rewarded at least $10,000." Fortunately, Williams' current manager, Scott Anthony, forbade it.
"He could have planted some drugs on me … or maybe he would have used me as the fall guy or something," Williams guessed of Battle's motivations. "Even if I had no idea what he was planning, even if I was just walking next to him … they would have locked me up for life."
According to The Columbus Dispatch, Battle "pleaded guilty as part of a plea agreement to a felony charge of possession with intent to distribute a controlled dangerous substance." He is expected to serve eight years in prison.
The 'Joy of Pepsi'
In October 2015, AdAge confirmed that Williams had lent his voice to Pepsi's relaunched "Joy of Pepsi" campaign. His voice is featured at the beginning of the ad, during which he says, "Alright everybody, if this doesn't get your toes tappin', then check your pulse." The TV commercial then featured "It Should've Been Us" singer Tori Kelly belting out a new version of the company's iconic jingle. The original jingle was previously performed by Britney Spears.
"The new rendition is reflective of Pepsi's rich history in pop culture, which has allowed the brand to constantly position itself as a leader within the space and align with the best talent in both sports and entertainment," PepsiCo said in a statement to AdAge.
Williams' gig marked the first time he'd worked with the popular soda brand. Considering the size and scope of the cola company — and the ad's appearance during the 2016 Super Bowl — we'd guess that Williams made a pretty penny from his voiceover deal (via NBC News).
Williams comes full circle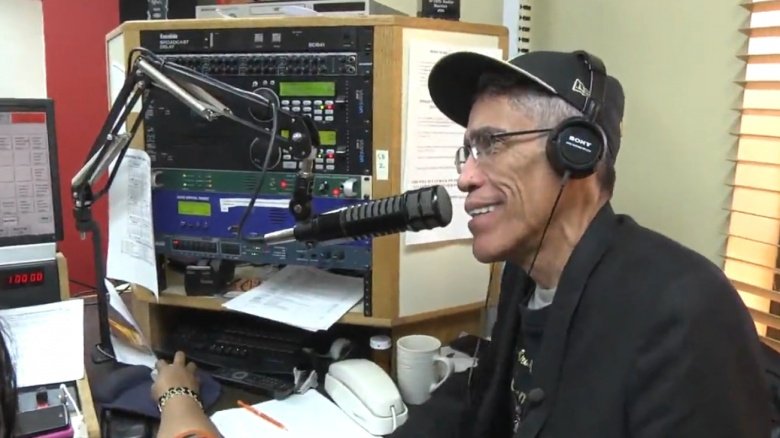 Five years after his viral video, The Columbus Dispatch profiled Williams once again to see how he had been doing in recent years. Luckily, the news was good this time around! Williams shared that he had begun starring in his very own weekday radio program, The Golden Voice Show, in Columbus, Ohio. The best part? It was on WVKO-AM, which The Columbus Dispatch said was the very same radio station on which Williams began his career back in the '80s.
A religious man, Williams told listeners, "See how God works?" He added, "It's come full-circle. Thank you, Jesus." WVKO manager Mel Griffin said that fans are also pleased with the former homeless man's new job. "People are just happy to hear his voice and know he is working," he said.
It's clear that Williams understands the fortunate position he fell into. According to Christian Today, Williams reportedly said during one of his shows, with a laugh, "I'm almost like a poster child for redemption.
He Gives Back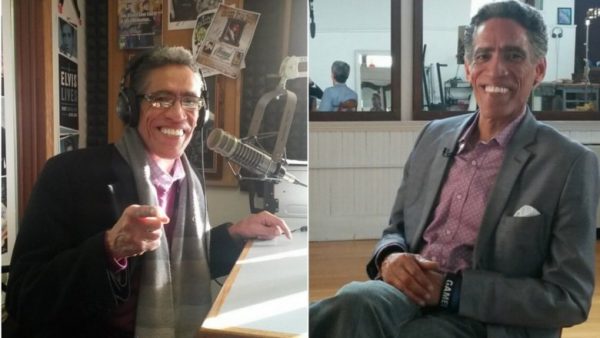 In 2016, Williams appeared on Oprah's Where Are They Now? While recapping the story of his rise, fall, and rise again, Williams became emotional about his desire to leave a legacy of which both his fans and family could be proud.
To that end, he now works with homeless charities, like Friends of the Homeless, the shelter he once relied on when he was down and out. "I was right there at the head of the line, waiting for my handout," Williams recalled. "So this is where I have a lot of loyalties now. … Because they know that I was just five years ago in the same situation that they were."
According to Good News Center, Williams has even larger charitable aspirations. "I want to open up a homeless laundromat," he said, describing "a laundromat where volunteer attendants wash and dry homeless people's clothes so they have a shot at getting back to work, like he did.
He voted for the first time in 25 years
In October 2016, NBC4 happened to catch Ted Williams registering to vote at Columbus, Ohio's Franklin County Board of Elections. "Vote or don't complain!" he yelled to the cameras in his characteristically upbeat style.

But Williams' registration to vote was about more than selecting government officials that he believed in — it was about finally using his voice as an American citizen after a long time of being silenced as a struggling homeless man on the streets. Speaking with NBC4, Williams explained that completing his civic duty was a major milestone for him, as it marked the first time he'd voted in over two decades.
"Special is an understatement," he told the news station. "This is monumental, okay? I am voting for the first time in 25 years."