---
All-Day Program from 9am to 9pm
Presentations, Panels, Auditions,
Workshops, & Networking
Plus, the SOVAS™ After Party!

---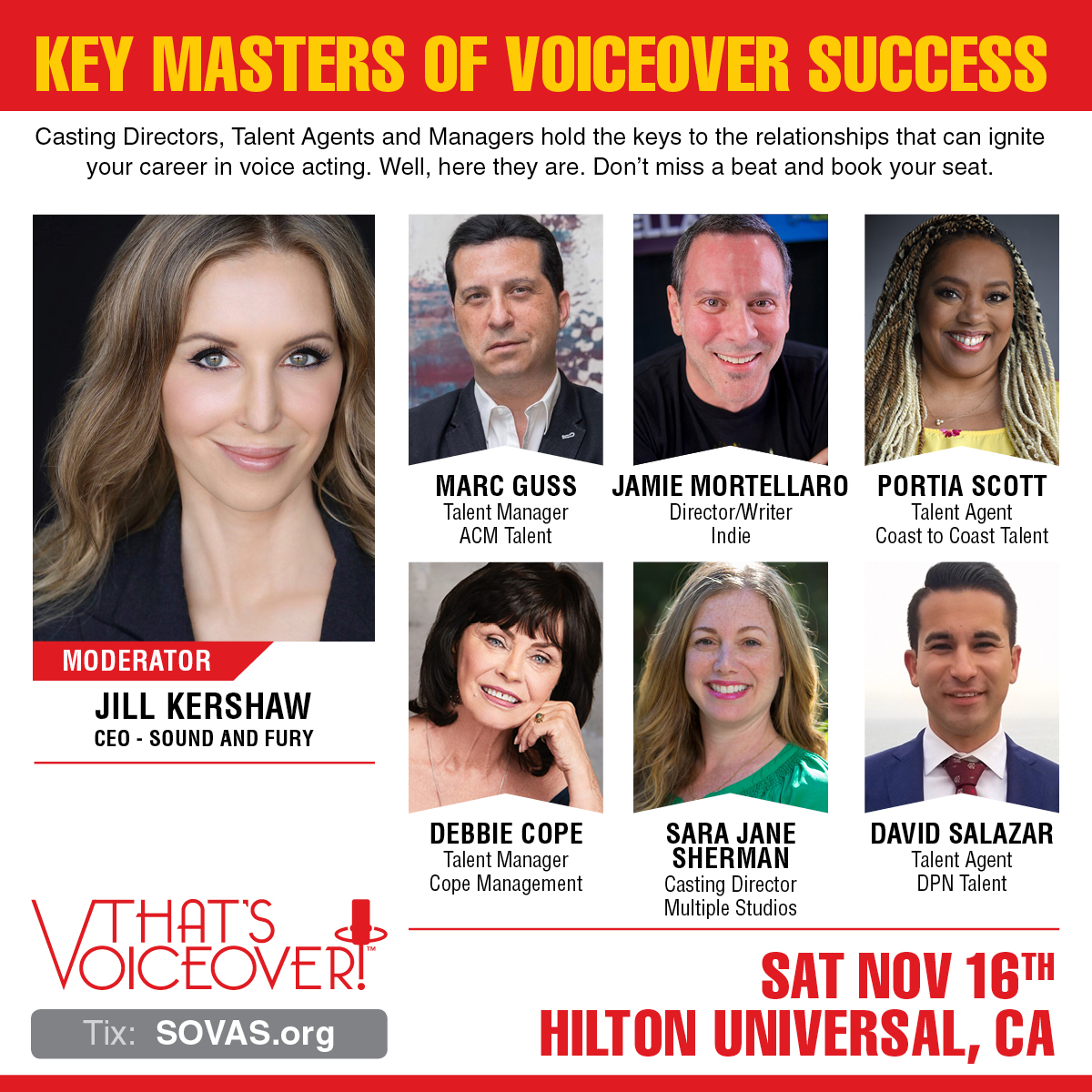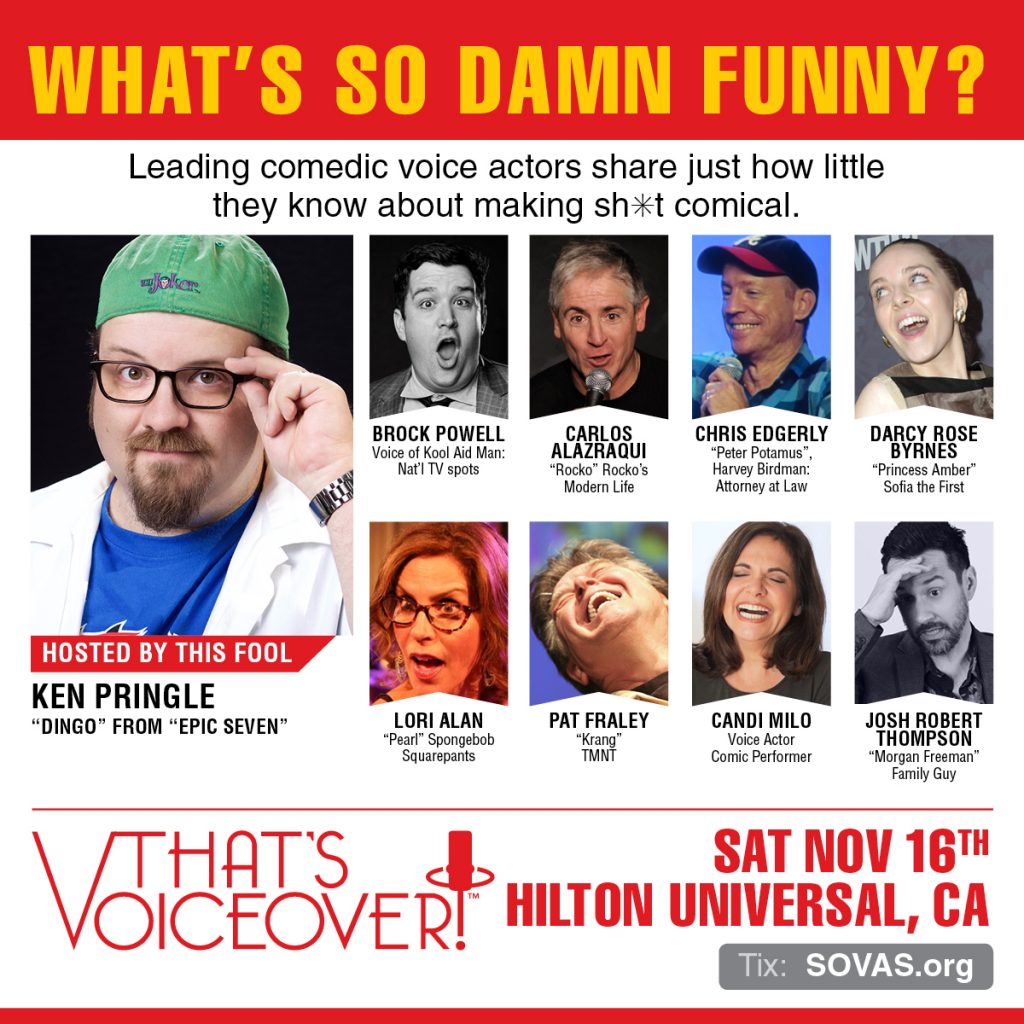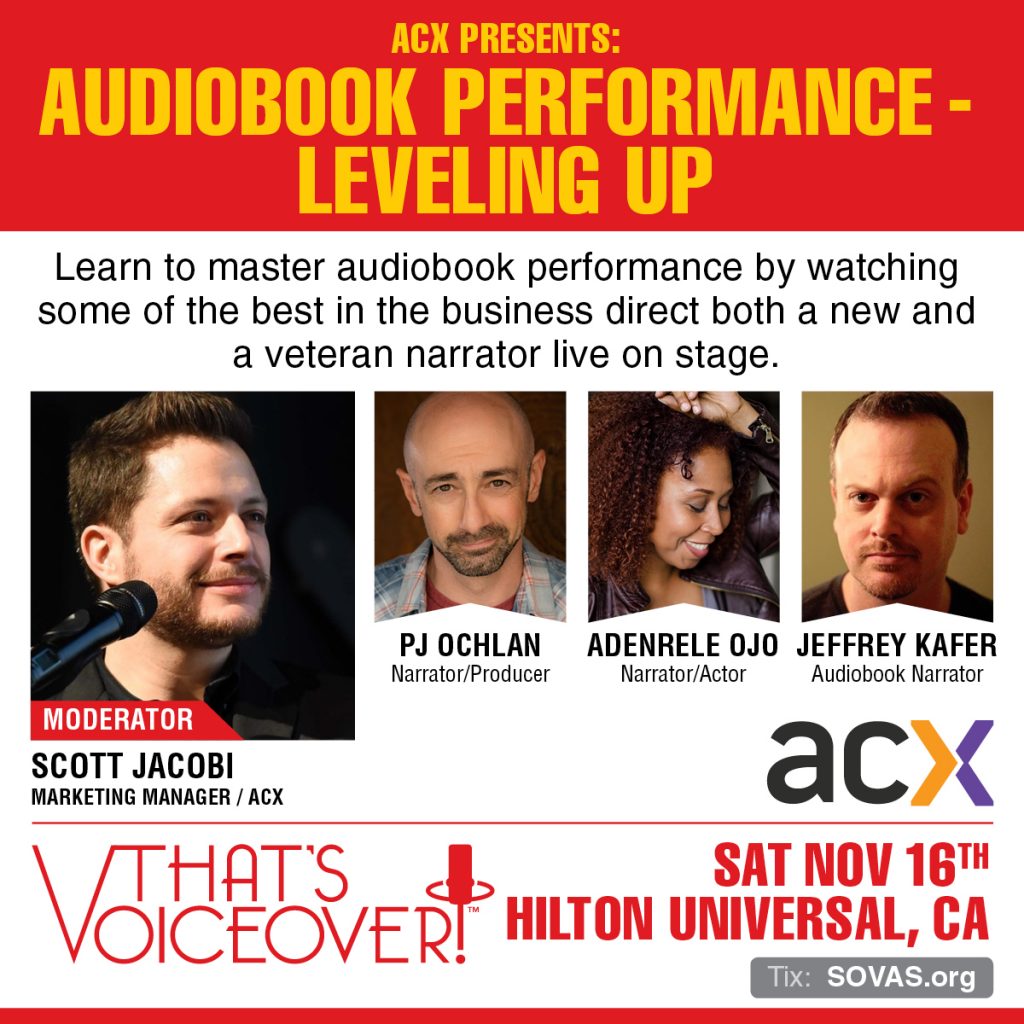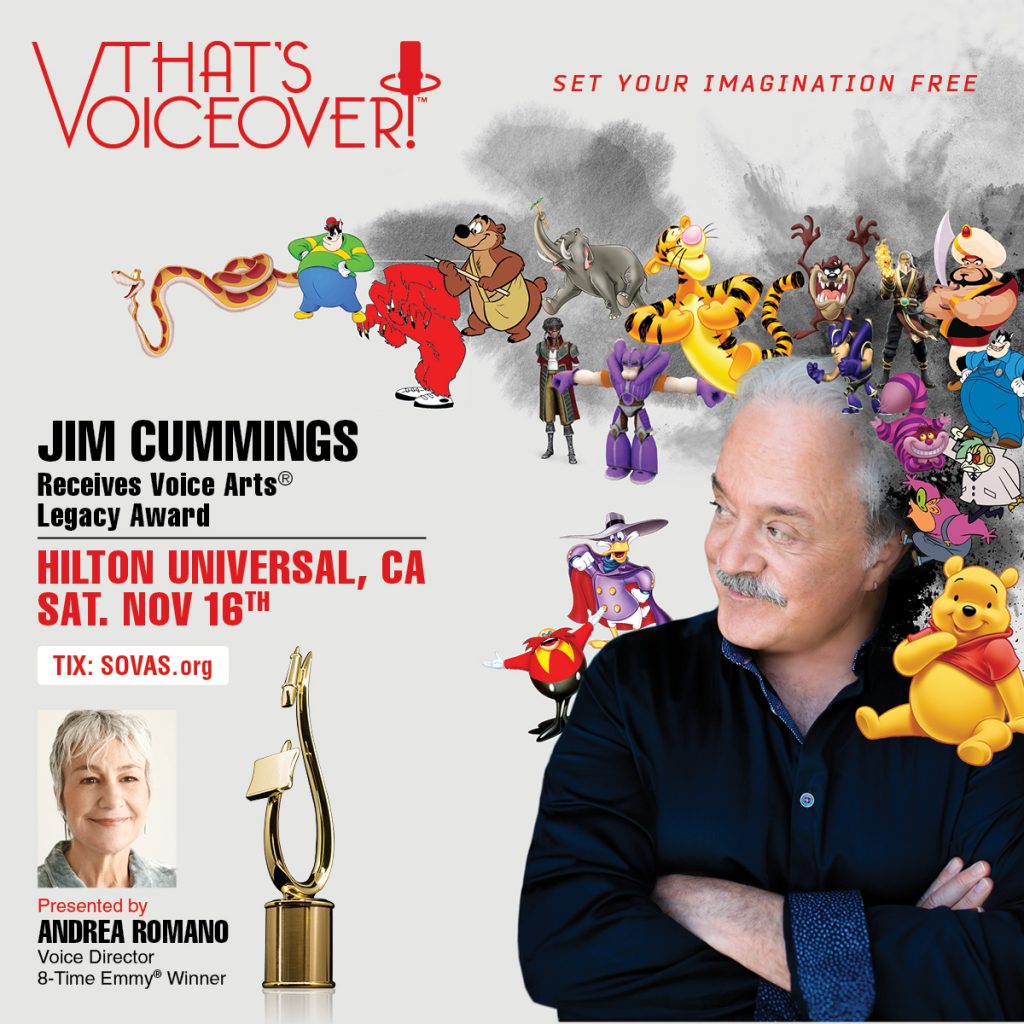 1:15 PM

See Concurrent Sessions Below: Voices of the Bilingual Market & Coaches Corner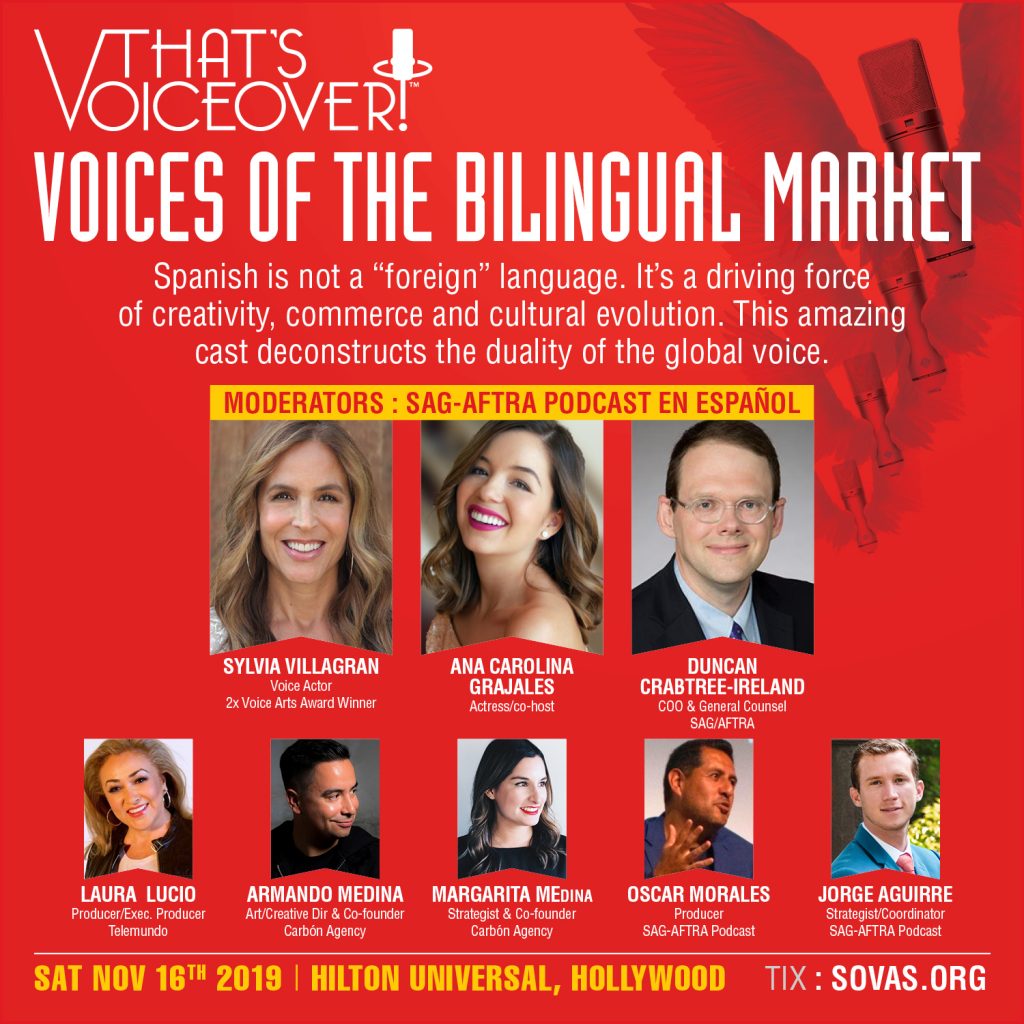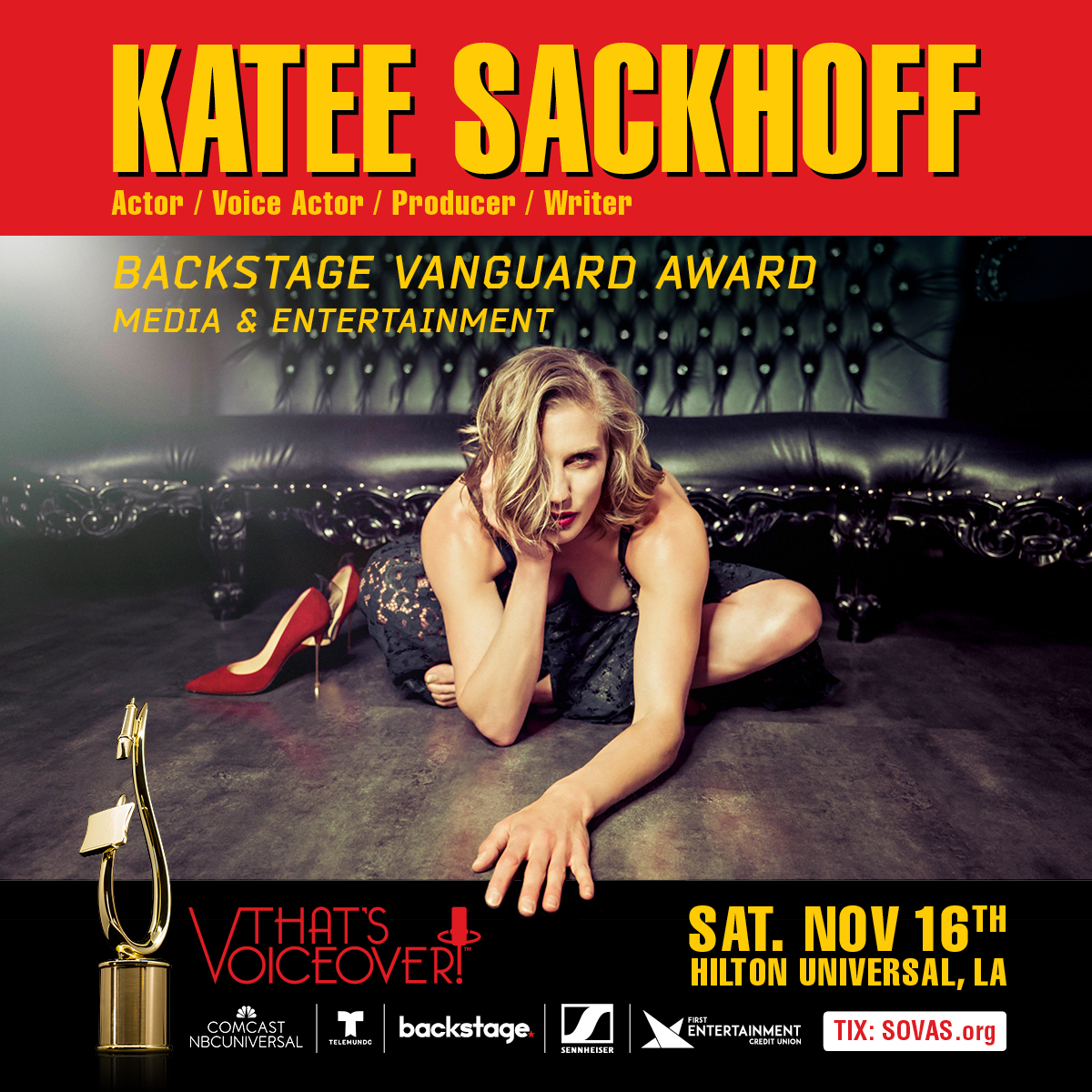 Olmos & Sackhoff On Stage for a First Ever One-on-one Interview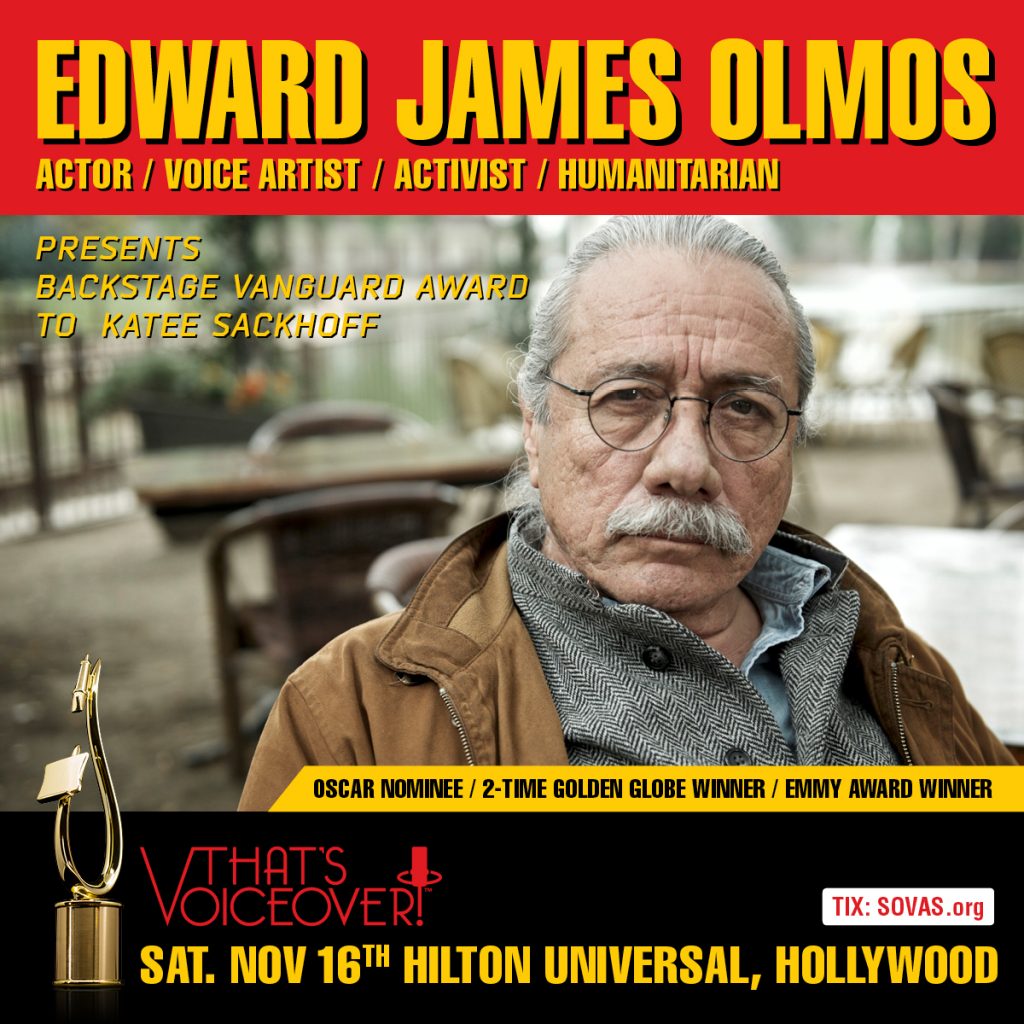 MEET THE EXHIBITORS
NETWORKING LUNCHEON

Special Sessions (Invitation Only)

---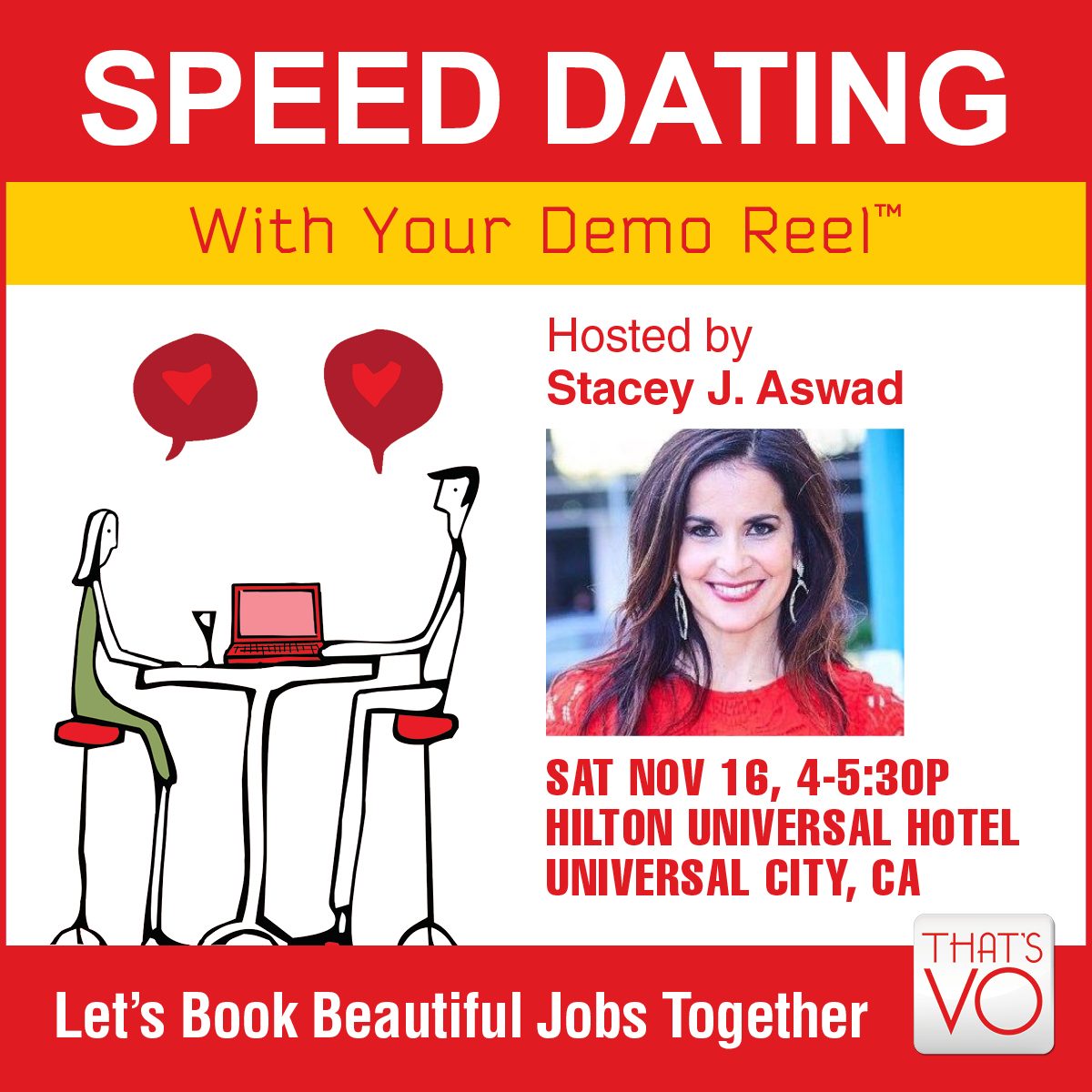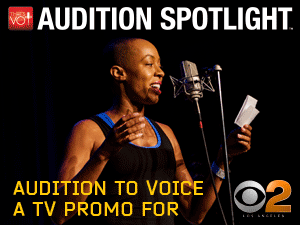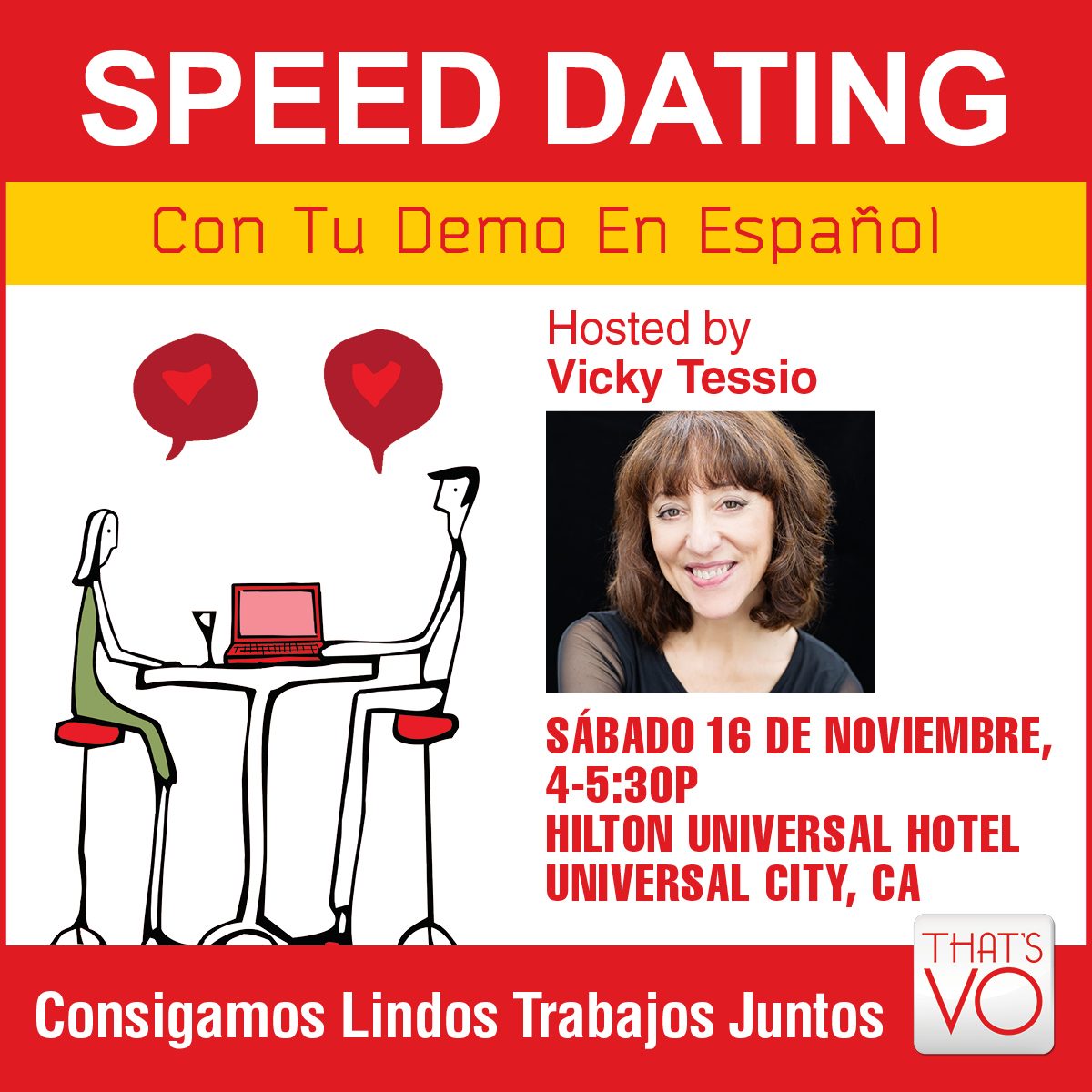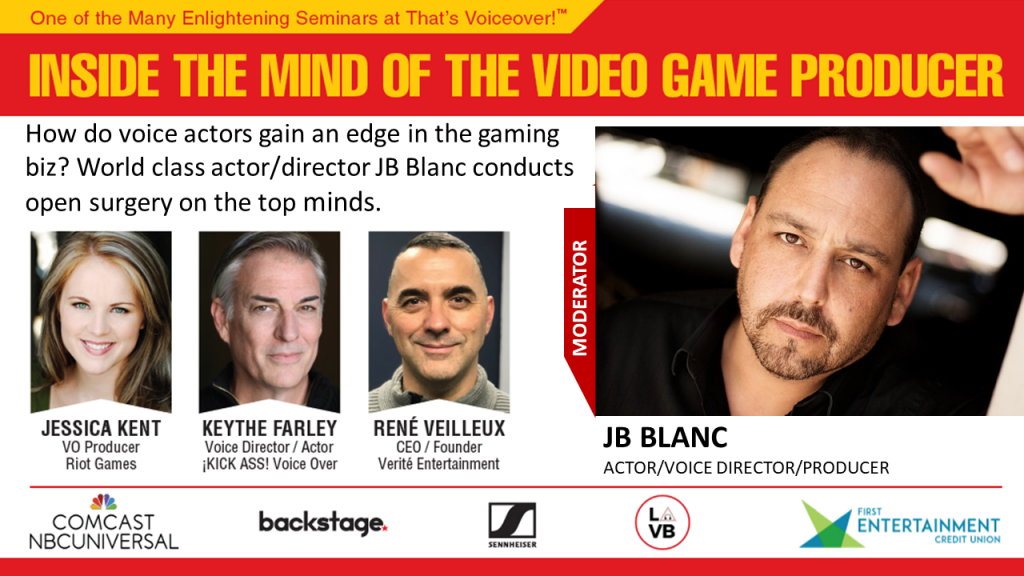 Meet The Exhibitors, Networking & Luncheon
Continues Until 6pm
6:00 PM  Sharp
That's Voiceover!™ Career Expo
Primetime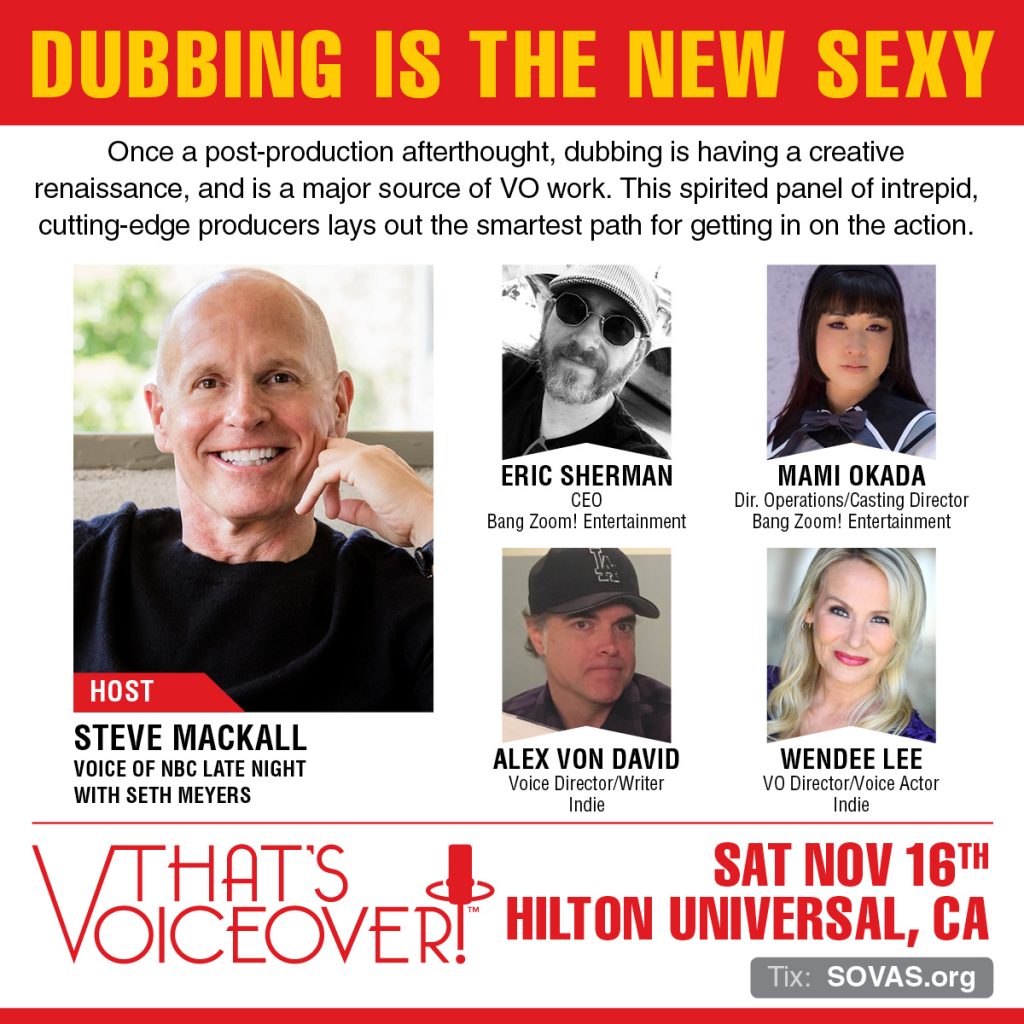 VO TITANS OF THE UNIVERSE
Joan Baker hosts a distinguished panel of world class voice talents whose surprising career journeys shed light on what all voice actors can do to succeed. Their stories will inspire you to chart your personal course to the top.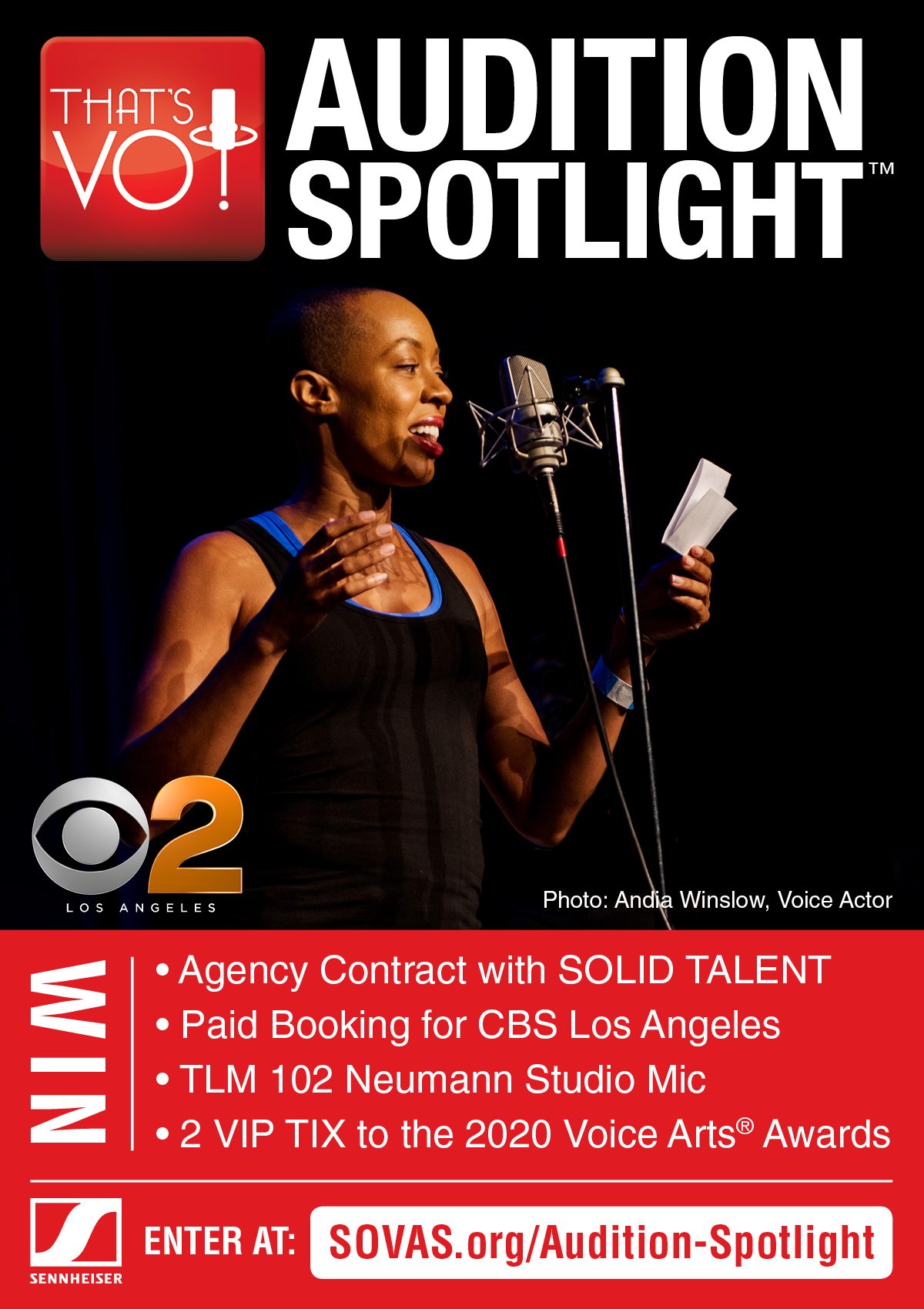 ---
THEN THERE'S THIS: The day after That's Voiceover!™ Career Expo, join us at Warner Bros. Studios for the 6th Annual Voice Arts® Awards Gala, where we celebrate outstanding achievement among friends, peers, and colleagues in stunning red carpet fashion. Award categories include English, Spanish and foreign language.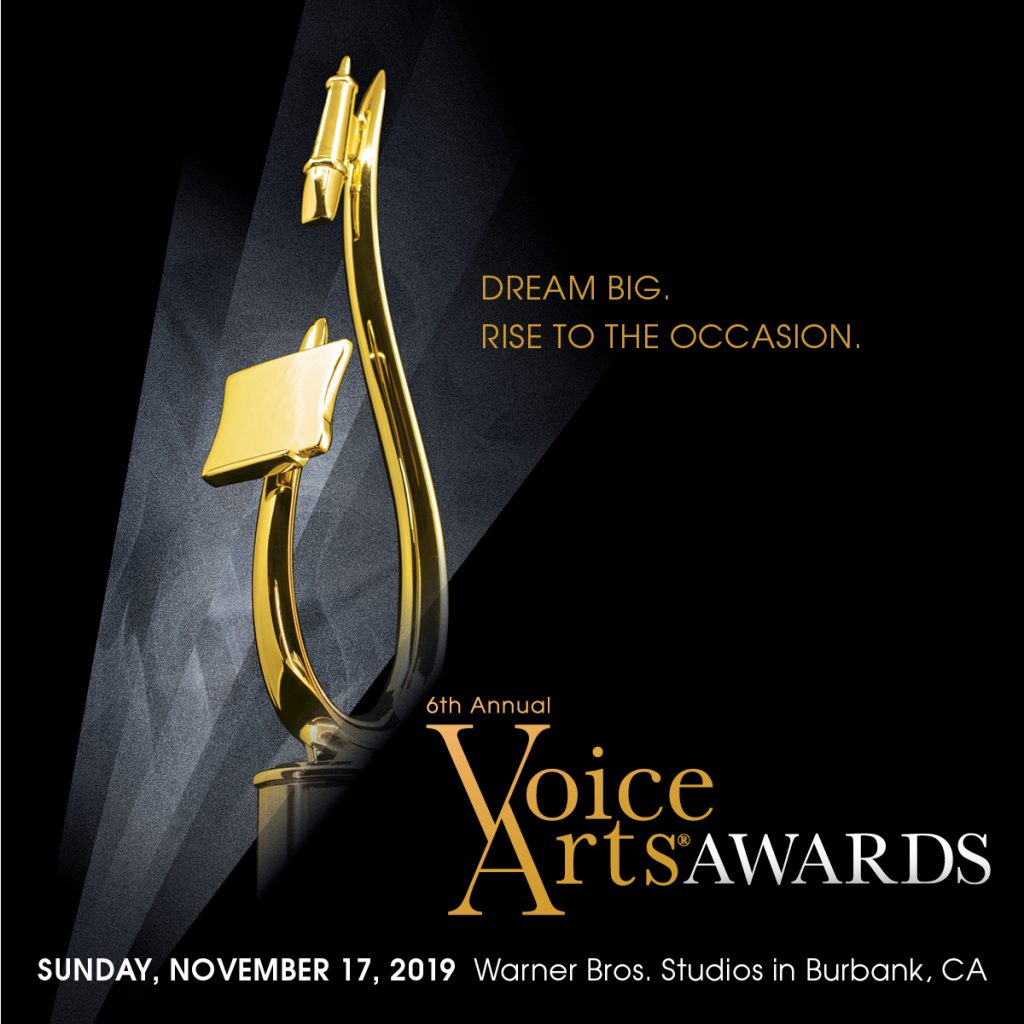 HILTON UNIVERSAL HOTEL
The Official Hotel of SOVAS™
Hilton Universal Hotel is the Official hotel of That's Voiceover! Career Expo & Voice Arts® Awards.
For information on special hotel group reservations,  CLICK HERE
Plus, take advantage of the special hotel price to add as many as 3 discounted vacation days before and after the SOVAS Weekend. Visit Universal Studios and enjoy the glamour of some Hollywood Sightseeing.