---
***
3 Full Days of informed content designed to "Get Voice Actors Working." Panels, Auditions, Workshops, Academic Scholarships, Networking, Speed Dating With Your Demo Reel™, and the always popular CBS Audition Spotlight™.  Plus, the all-new Atomic VO Coaching Forum™ breaking through all talent levels to feed you what you need to succeed. We're planning as if your careers depend on it!
In the meantime, catch the
EARLY BIRD SPECIAL for $224.99
***
---
***
LIVE.  ONLINE. GLOBAL.
CHECK YOUR TIME ZONE FOR START TIMES
10am PT / 1pm ET /  6pm UK / 12pm Mexico
Friday, November 20, 2020
---
***
An amazing, full-day of informed content designed to inform and prepare voice actors for work. Panels, Auditions, Workshops, and Academic Scholarships. Plus, the all-new Atomic VO Coaching Forum™ on Sunday -breaking through all talent levels to feed you what you need for success.
LIVE. ONLINE. GLOBAL.

***
---
Saturday, November 21, 2020
If ever there was a voice actor whose drive can transform your entrepreneurial life-force, it's LakeBell. From her hit film, "In A World", to her ABC series "Bless This Mess", to signing a major deal with Disney Television Studios, Lake is on fire. What lights her up? What does she understand about grinding that could help set you up for success? Join the Society Of Voice Arts And Sciences in honoring Lake Bell with the Backstage Vanguard Award. Then, sit down with her for an intimate interview by legendary voice actor, author, and producer Joe Cipriano. They'll take on the core truths that give wings to success. Saturday, NOV 21, LIVE. ONLINE. GLOBAL. Ticket Holders will receive a unique access link 48-72 hours before the day of the event.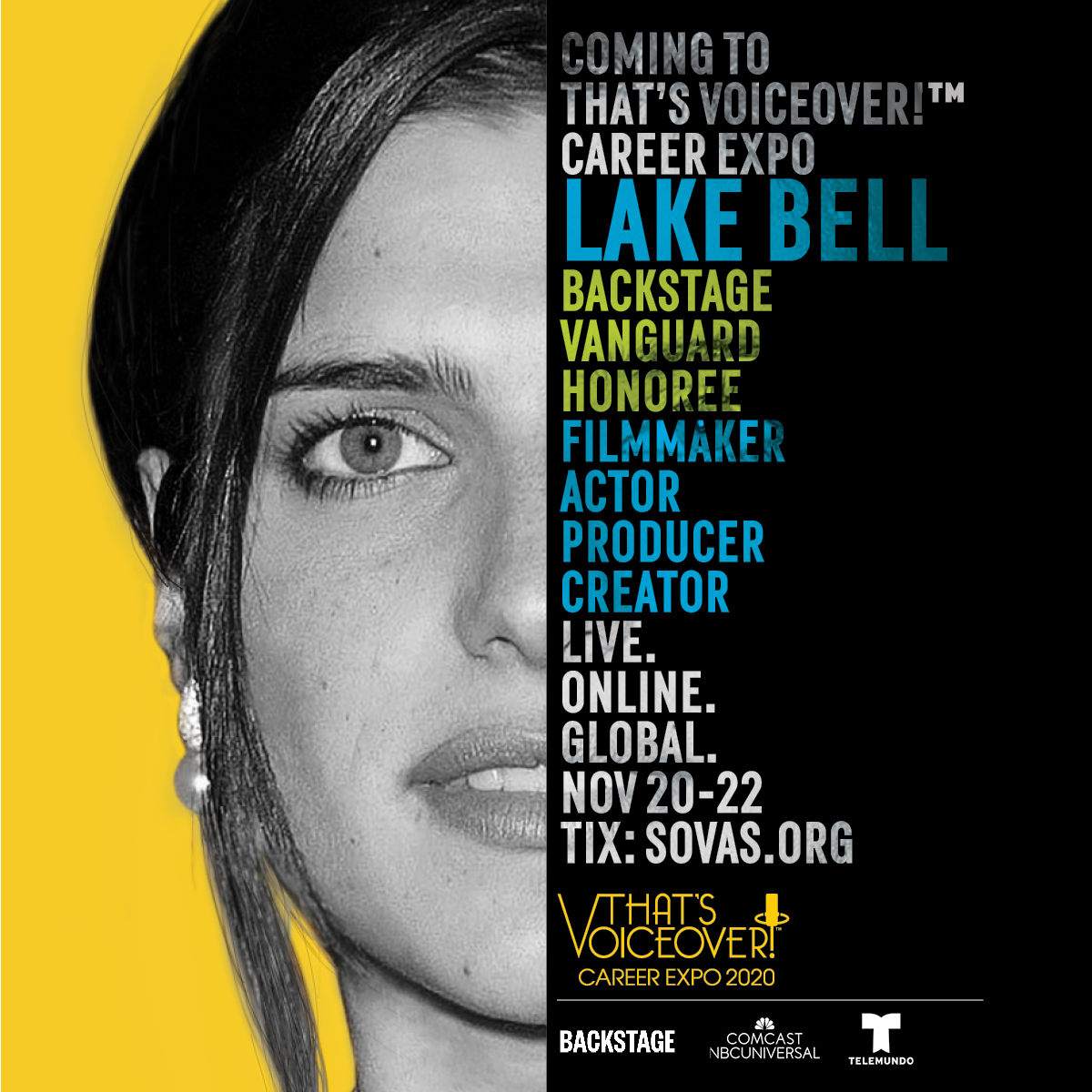 Sunday,

November

22, 2020
There are many paths to succeed in voice acting; Commercials, Audiobooks, Animation, Dubbing, Promos, Video Games, Narration, and more. In six 50-minute sessions, you'll meet some of the top VO Coaches in their respective fields for specialized coaching in each genre. ATOMIC VO Coaching is a first. Sunday NOV 22ND starting at 10am PT. 48-72 hours before the event tickets holders will receive a unique link for access.