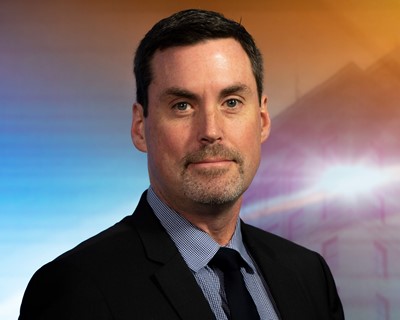 Scot Chastain
Scot Chastain is an accomplished television marketing executive and proven leader with vast experience building effective, results-oriented teams that successfully deliver against company goals.
Chastain is currently owner and Principal Marketing Consultant for 630 Marketing. In this role he works and consults with many companies and agencies in the content, B-B, B-C and event marketing space.
Prior to 630 Marketing, as Executive Vice President, Affiliate Marketing and Development,
NBC Television Network, Chastain led the achievements of this group for 19 years after joining the network in 1995.
He managed the bi-coastal NBC Affiliate Marketing groups that develop and distribute all network marketing, sales and advertising materials for the 240+ affiliate and owned television stations. The groups' efforts ensure promotion of the network across all prime, news, sports, Olympics, daytime, late night and Saturday morning dayparts on all local station on-air and digital platforms.
In addition, Chastain is well-versed on developing new business having identified and implemented numerous effective partnership projects between the network, affiliate stations and their respective ownership groups. Serving on the NBC Universal Marketing Council, a group composed of marketing leaders from all NBCU businesses, Chastain developed strategic plans and synergies for company-wide efforts that boosted affiliate sales marketing tactics, as well as, secured additional affiliate promotion for the network. He is the recipient of numerous NBC Universal "Ovation" Awards for Excellence.
Prior to joining NBC, Chastain worked on the local television station side of the business acting as Director of Marketing and Promotion at WDSU-TV, the NBC affiliate in New Orleans, where he developed the station's full graphics redesign rollout. From 1991 to 1993, he was a Senior Promotion Producer at the NBC affiliate in Winston-Salem, N.C., WXII-TV, credited with directing the station's first-ever film promotion campaign before soon becoming the Interim Marketing Director. Before that, Chastain worked for six (6) years at CBS affiliate KBTX-TV in Bryan, Texas serving a variety of roles including Production, Promotion and Operations Manager.
A visionary leader and mentor in his field, Chastain has served as Co-Chair of the Board of Directors of PromaxBDA, a marketing and design trade association. Elected to the board originally in 2005, he served as treasurer from 2007-2008, Vice Chair from 2009-2013 and for seven consecutive years, led the all-important Conference Committee. Chastain earned his bachelor's degree from Texas A&M University. He currently resides in Simi Valley, California, with his wife and two teenage sons.