Thursday, April 15th at 7p ET/4p PT
The State Of VO puts the spotlight on CASTING when powerhouse casting director Mami Okada brings all things ADR and dubbing into worldwide perspective. This is a conversation about getting work and getting to know the thought process of an amazing casting director who's dedicated to finding great voices every day of the week.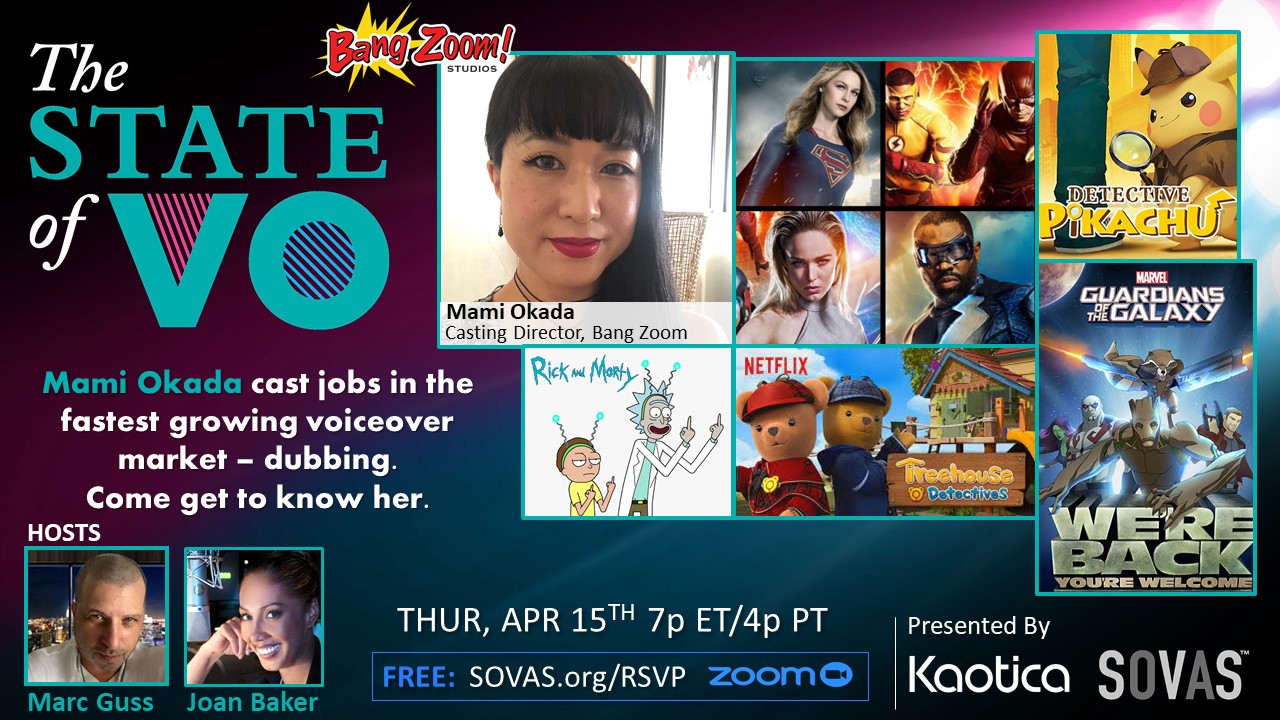 For years, Mami Okada has been among the very top casting agents for voice actors. Together with her colleagues at the Emmy and Golden Reel-winning Bang Zoom Studios, she finds herself uniquely poised to take on the exploding market of dubbing to feed the appetite of streaming services worldwide. It's no longer about simply localizing American Films for export. America is hungry for international films dubbed in English. Get your questions ready for what will certainly be a deluge of practical information to get voice actors working. 
It's all coming your way right here on The State Of VO, where our motto is #LetsGetVoiceActorsWorking
Catch this FREE, live Zoomcast, and learn the latest trends for working in the world of Dubbing. PLUS, as always, send us your best question when you RSVP below. The person chosen for the best question of the night wins a free Kaotica Eyeball delivered straight to their doorstep. 
---
The State OF VO.
April 15th, at 7p ET/4p PT
The Zoomcast is free,
but you must RSVP.
We look forward to seeing you!
---
Current works from the studios of…