Juana Plata Named to SOVAS Board of Directors 
From Society of Voice Arts and Sciences
June 18, 2021
---
The Society of Voice Arts and Sciences (SOVAS), the premier organization leading the global community of voice actors and content creators, announces that Juana Plata has been appointed to its Board of Directors.  Juana is a highly sought-after bilingual voiceover artist and co-founder of La Industria Desde Adentro, as well as a member of the Asociación Colombiana de Locutores (A.C.L.), The Mexican Association of Commercial Voiceovers (AMELOC), The Mexican National Voiceover Association (ANLM), and SAG-AFTRA.

Born in Colombia, South America, Juana Plata brings 20 years of experience and a rich family heritage in the entertainment industry, both in front of and behind the camera. She is among the most requested bilingual voices for the Hispanic American market, and her stellar reputation makes her a go-to choice as a speaker and panelist who delivers real-world insight on navigating voiceover careers in today's marketplace. In addition, Juana has experience in the nonprofit sectors, as well as working as the Director of Community Affairs for Univision Atlanta, and Director of Marketing and Public Relations for Azteca America Broadcast Media.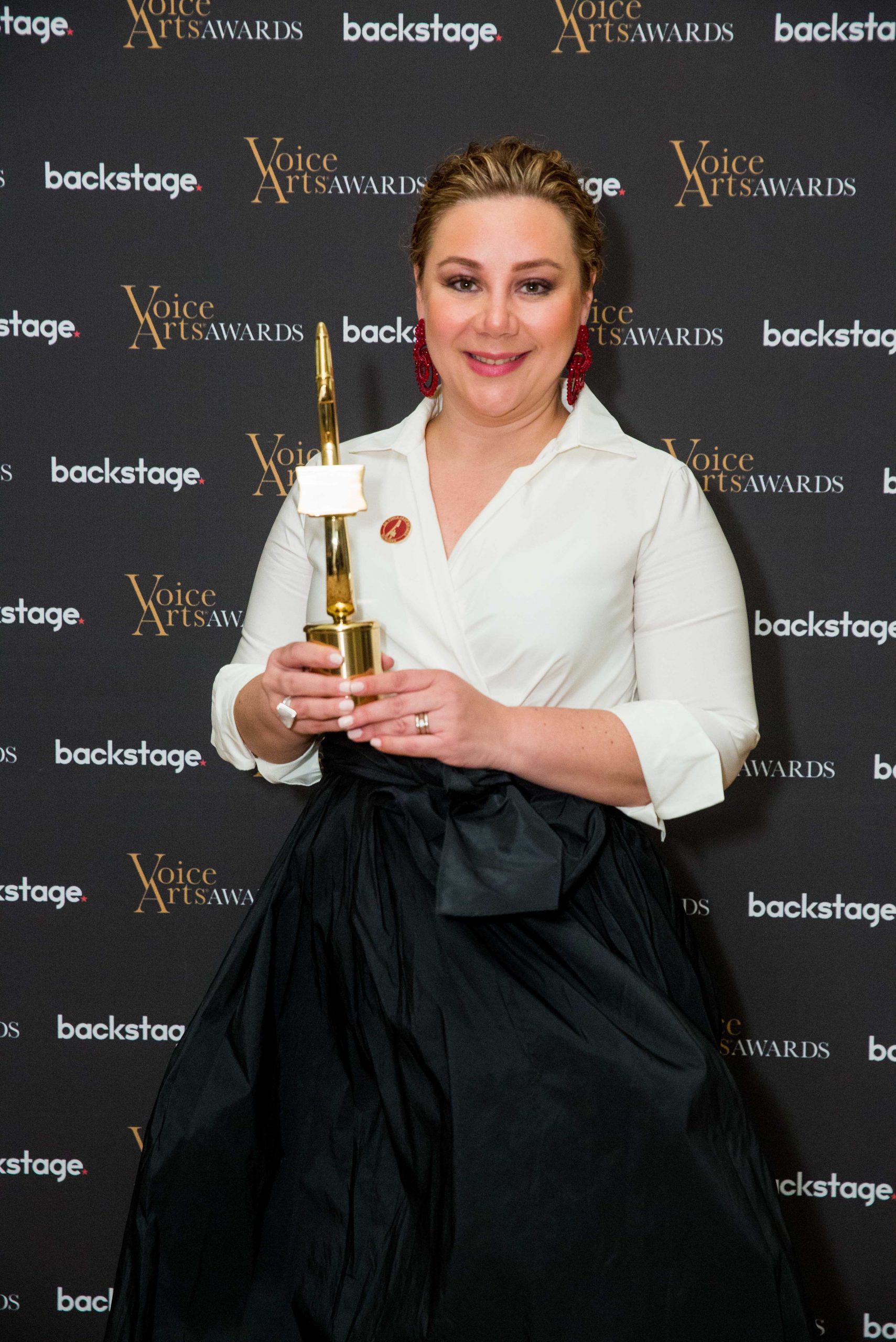 "Juana came to our attention as a result of her warm and enthusiastic volunteerism. She wanted to help ensure that SOVAS's inclusion of the Hispanic community was informed, clearly defined, and committed to honoring the vastness of their global contribution," says SOVAS Chairman and CEO Rudy Gaskins.
Juana is a multiple Voice Arts® Awards-nominee and winner who devotes her personal time to mentoring industry peers and newcomers. She resides in New York City, but maintains a robust travel schedule to preserve close ties with the international Hispanic community. She's a full-time voice actor whose clients include Amazon, Toyota, Pampers, Advil, Bernie Sanders 2020 Presidential Campaign, The Walt Disney Company, and many others. Learn more about her work and clients at www.juanaplata.com.

Six-time Voice Arts® Award winner and SOVAS Board Director Debbe Hirata says, "Juana's experience reveals a focused energetic contributor, bridge builder, connector, and SOVAS advocate who seeks to change the world for the better through her many talents. Her expertise and action demonstrate a clear support of SOVAS mission to continue building a strong, diverse and inclusive global VO community."
Says Juana Plata: "It is with great humility, thankfulness and responsibility that I accept this important post. I am filled with pride to be the first Hispanic appointed to the SOVAS Board of Directors and I aspire to contribute to the inclusive global vision that drives the growth of SOVAS, its members and the overall industry to pursue the high standard that has become the hallmark of the organization."
SOVAS is a 501(c)(3) nonprofit organization that delivers year-round career events, scholarships, and professional networking to create gainful employment and career advancement for voice actors, talent agents, casting directors, and content producers. Its two main events are That's Voiceover!™ Career Expo, which brings together voice actors, TV and film execs, marketers and creatives to highlight best-in-class professional practices, and the Voice Arts® Awards, which celebrates the year's highest professional achievements in a star-studded, red carpet awards gala. This year, That's Voiceover!™ (TVO) will be produced as a virtual event from November 19-21. The Voice Arts® Awards, called the "the Oscars of voice acting" by Good Morning America, will be held live at the Guggenheim Museum in New York City on December 19, 2021. Tickets on sale soon at www.SOVAS.org.   ♦♦♦
---